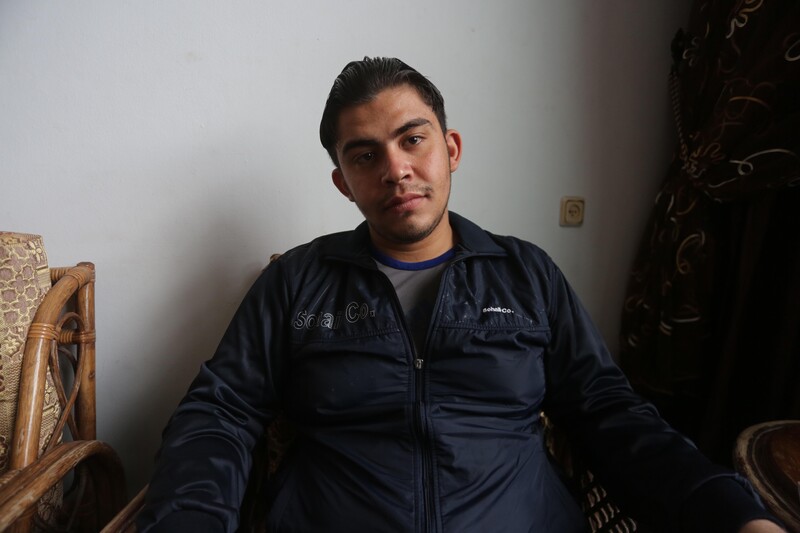 Khalil Abdullah
a 21-year-old cancer patient from Jabaliya in the Israeli occupied Gaza Strip is the breadwinner for a family of six. A painter and decorator, Abdullah had to stop working when he was diagnosed with testicular cancer and underwent surgery.

"My father left us when I was very young," said Abdullah. "Now my sisters and mother depend on me. I need to find treatment."

The only hospital in the West Bank and Gaza Strip that can provide the kind of care Abdullah needs is Augusta Victoria, in East Jerusalem, part of the occupied West Bank. But in late October, the hospital stopped receivingpatients from the West Bank beyond East Jerusalem, as well as from Gaza, informing those with previous referrals not to try to make their way to Jerusalem.

Hospital administrators told the Palestinian Center for Human Rights that the decision had been made after the Palestinian Authority health ministry in the West Bank failed to pay monies owed to the private hospital.

According to the hospital's general manager, Walid Nammour, the PA owes the hospital approximately $35 million in outstanding debt.