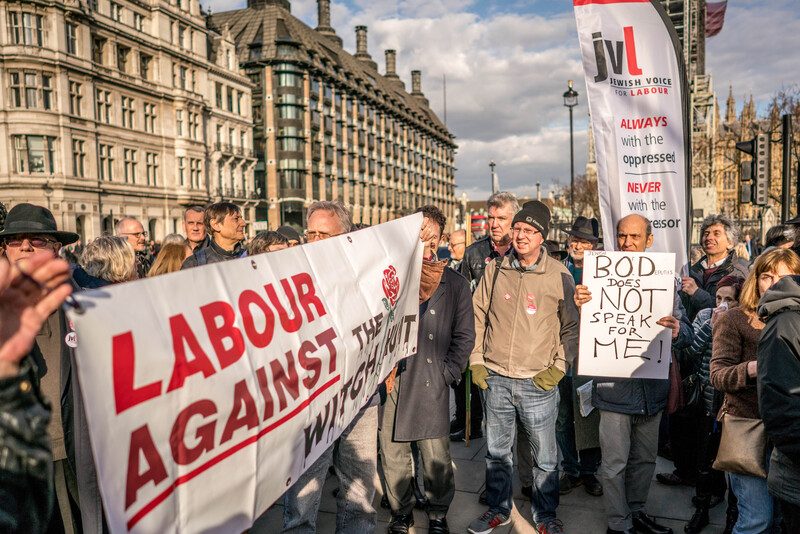 Jewish Voice for Labour supporters demonstrating against false claims of anti-Semitism, in London on 26 March.

For almost three years now, the Labour Party has faced a consistent barrage of allegations that it has a "problem with anti-Semitism."

This mendacious campaign has had the same aim all along – to topple Jeremy Corbyn.

The party leader's history in Palestine solidarity groups, and past endorsement of the boycott, divestment and sanctions (BDS) movement, have made him the number one enemy of the Israel lobby. Full Read Here.