Sunday, 13 May 2018
Eastenders Actor John Altman On Right Side Of History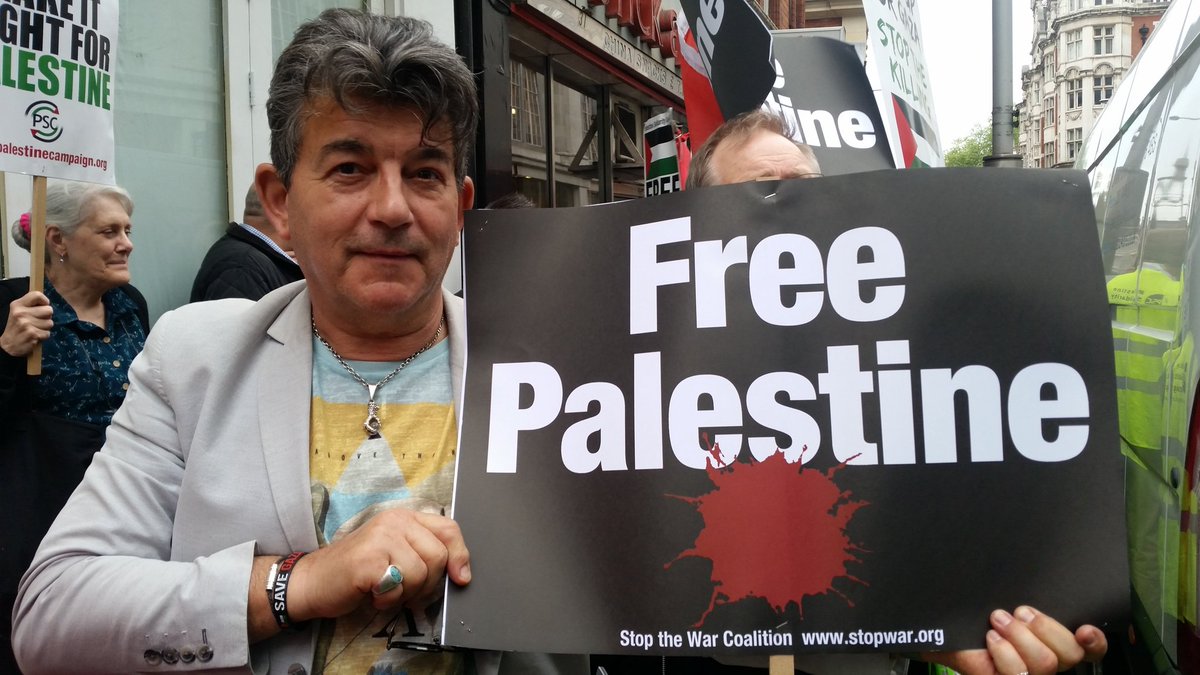 Last Week Eastenders Actor John Altman Attened a PSC demo chanting loud and proud in solidarity with the #GreatReturnMarch protesters.
FROM PLO 29 May, 219) Ramallah, Palestine: Dr. Hanan Ashrawi met this Wednesday with British MP and Minister of State for the Middle East at...

A group of Jewish visited #Khan_AlAmmar in the West Bank to stand by its people against #Israel 's demolishing. pic.twitter.com/pPG8...