Sunday, 13 May 2018
Eastenders Actor John Altman On Right Side Of History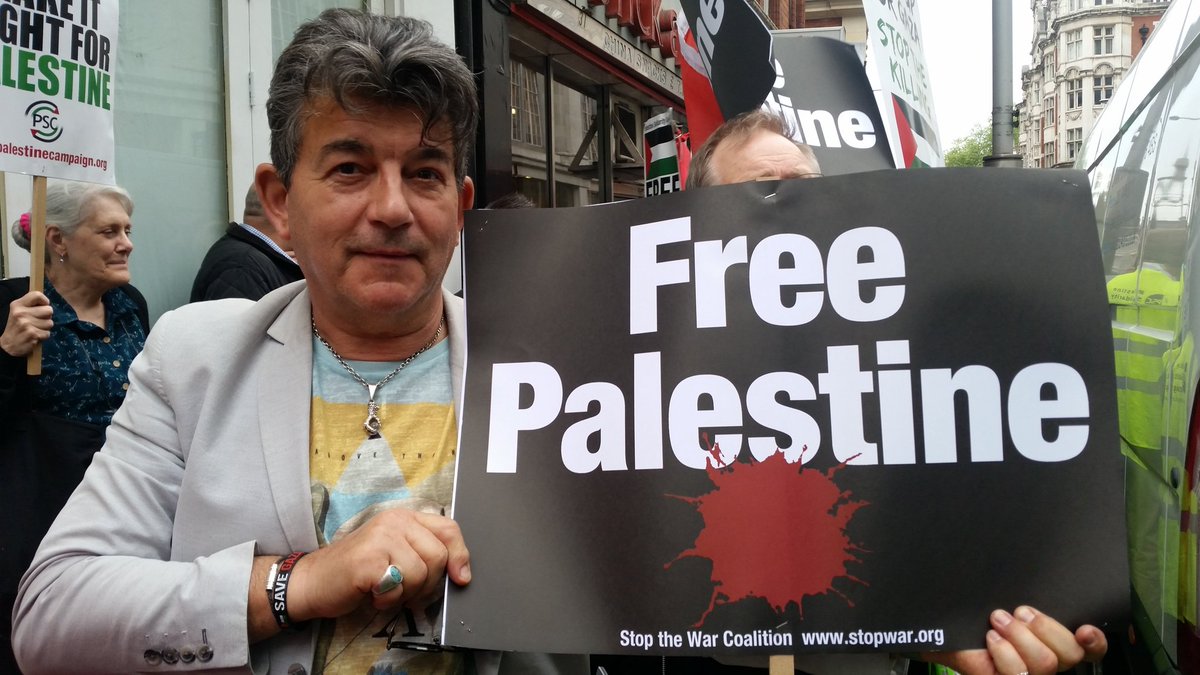 Last Week Eastenders Actor John Altman Attened a PSC demo chanting loud and proud in solidarity with the #GreatReturnMarch protesters.
Brilliant response to an Israeli court's hilariously pathetic ruling that they pay $12,000 "compensation" to 3 Israeli teen...

The Israeli occupation forces (IOF) at dawn Wednesday arrested four Palestinians during raids launched in the West Bank. The PIC repor...