Sunday, 13 May 2018
Eastenders Actor John Altman On Right Side Of History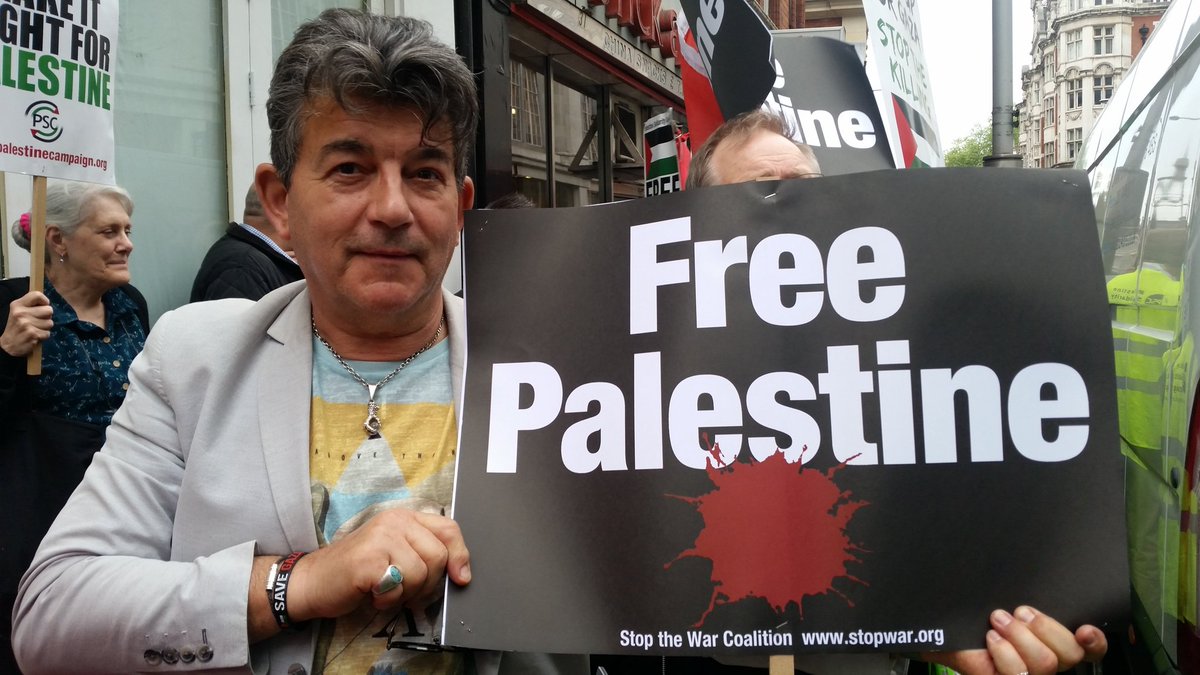 Last Week Eastenders Actor John Altman Attened a PSC demo chanting loud and proud in solidarity with the #GreatReturnMarch protesters.
FROM PLO 29 May, 219) Ramallah, Palestine: Dr. Hanan Ashrawi met this Wednesday with British MP and Minister of State for the Middle East at...

On June 1, an IOF soldier shot into a crowd of protesters at the Great March of return. This shot, as with many others subsequently was re...