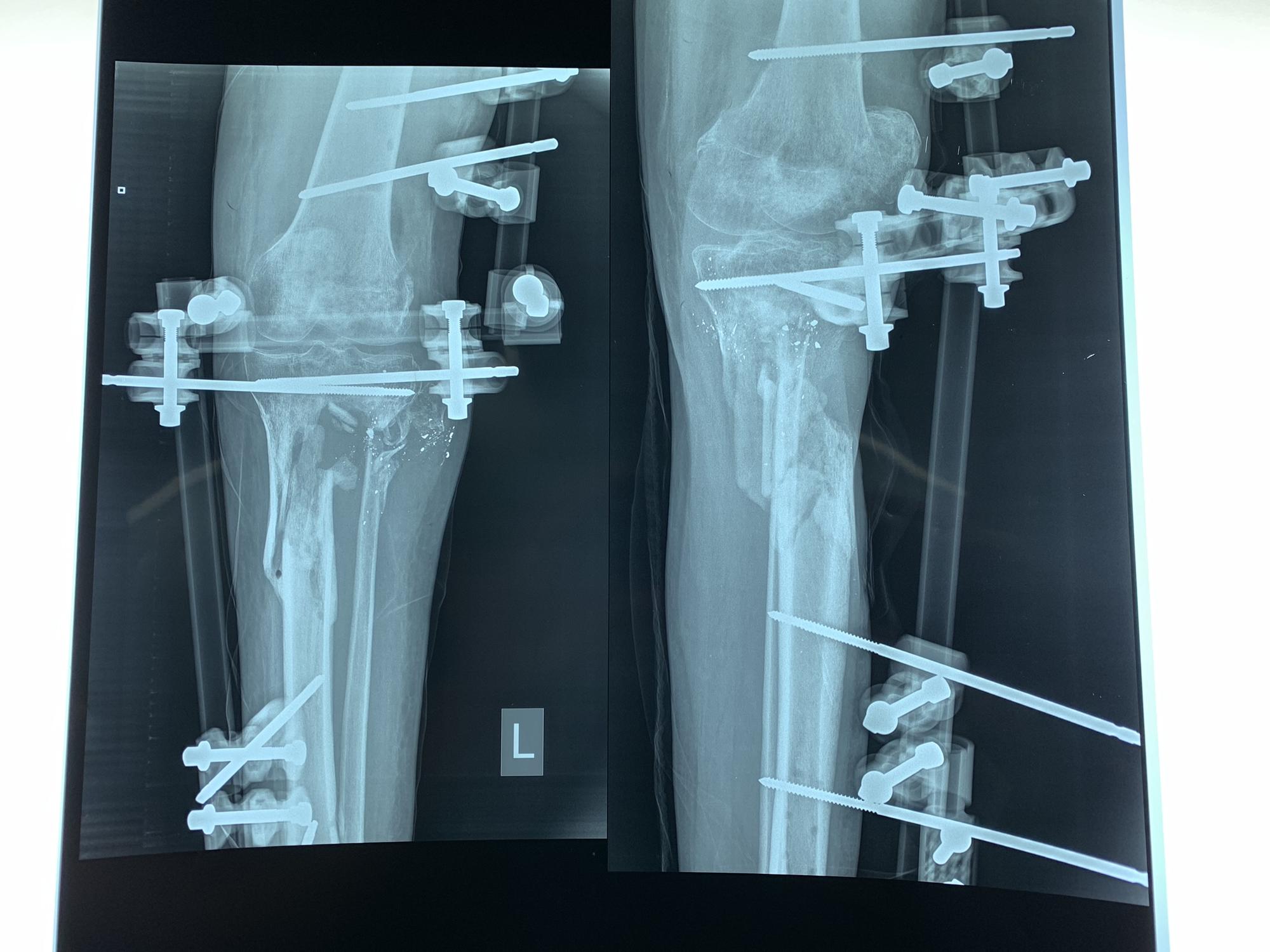 In the wake of the March of Return protests in Gaza, MSF teams in the Palestinian enclave are coping with the arduous task of replacing the centimetres of bones pulverised by Israeli bullets in the bodies of protesters. The limited resources available on site, however, make it impossible to provide a viable solution for many of them – this is why referrals to hospitals abroad are a necessary part of the equation.


Two centimetres doesn't sound like much. When it comes to your leg, though, a missing two centimetres of bone leaves a big hole – especially when the cause is a bullet turning and smashing its way through your body. That much was evident at al-Awda hospital in Jabalia, in northern Gaza, as our surgeons opened the shin of Yousri*.
Delicate surgery to repair broken bones

Yousri had been shot by the Israeli army during protests in July 2018, and the bullet had left a big chunk of missing bone just underneath the knee. It was the job of the surgeons to take bone from Yousri's hip to fill that gap and help him walk again.
FULL STORY CAN BE READ ON HERE.